CDI Electronics Diagnostic Test Kit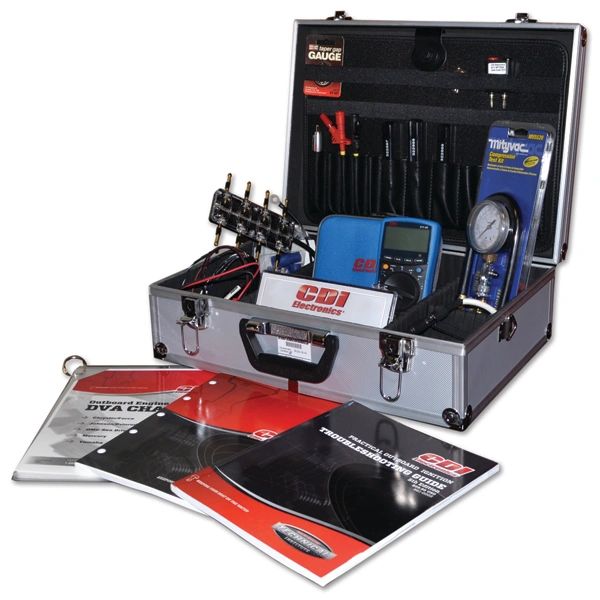 CDI Electronics Diagnostic Test Kit
THE DIAGNOSTIC TOOLS YOU NEED IN ONE HANDY TOOL KIT!
Combine our Diagnostic Tool Kit (511-9904 ) with a M.E.D.S. platform and you will have all of the diagnostic tools you need to get the job done!
The Diagnostic Tool Kit now includes a Compression Tool Kit (511-9778) which can also be purchased separately.
Kit Includes:
511-60A Multimeter

511-7270 OIS 4 Cyl. Test Harness

511-5207A1 CDM Test Harness




511-9766 Spark Gap Tester




511-9710 Trigger Tester




511-9764 Neon Spark Gap Tester




511-9770 Piercing Probe Set




511-9773NL DVA Adaptor




511-9778 Compression Tool Kit




511-9775 Pack Load Resistor

511-73W 5 Wire Jumper Kit




511-9800 Multimeter Test Card




553-2700 Amphenol Pin Tool Set




911-9900 CDI Connector Kit




961-0002 Practical Outboard Troubleshooting Guide




961-0003 Laminated DVA Charts




991-9901 Aluminum Storage Case




961-0001 CDI Catalog




Misc. Cable Ties