CDI Electronics Enclosed 8 cyl Adjustable Spark Gap Tester 511-9766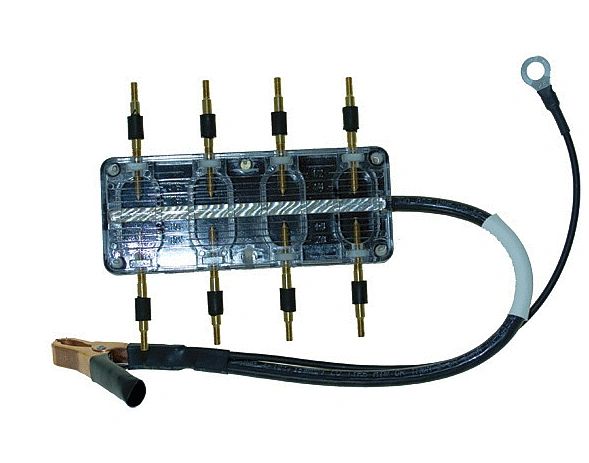 CDI Electronics Enclosed 8 cyl Adjustable Spark Gap Tester 511-9766
Price excludes VAT

Enclosed 8 cyl Adjustable Spark Gap Tester

Replaces the following parts:
850439, 850439T, 850439T 1, 91-850439
Has heavy duty wire for mounting in any position.
Helps reduce possibility of igniting petrol fumes
If the spark wires are too short to connect them all to the tester, you can either test one bank at a time or use CDI extension wires. Extension wires are sold in sets of 4, P/N 511-9902 (7" for use with outboard motors), and P/N 511- 9903 (24" for inboard and automotive use).