Evinrude Johnson 1984 (65HP - 3 Cyl.) 1984 (155 & 235HP - 6 Cyl.) Power Pack 5800 RPM Limit 113-2556 (582712)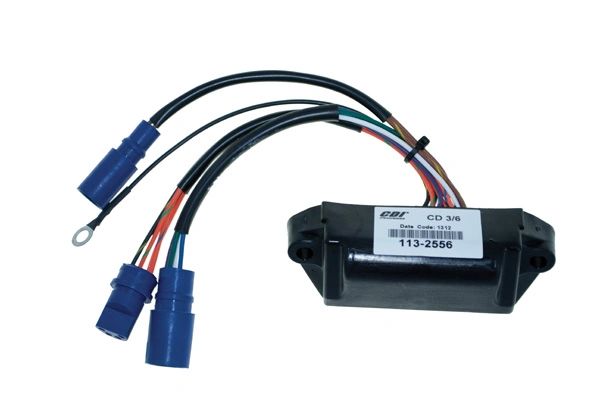 Evinrude Johnson 1984 (65HP - 3 Cyl.) 1984 (155 & 235HP - 6 Cyl.) Power Pack 5800 RPM Limit 113-2556 (582712)
Price excludes VAT

Fits 1984 (65HP - 3 Cyl.) 1984 (155 & 235HP - 6 Cyl.) engines. CD has a 5800 RPM Limiter. Can be used in place of 113-2138 power pack where a RPM limiter is needed.

Replaces the following parts:
The Orange Ignition Coil Wires plug into a harness coming from the ignition coils.