Mercury 1995-2005 ( 30 & 40HP - 2 Cyl.) 1996-2005 (40,50,55 & 60HP - 3 Cyl.) Stator - 9 Amp 174-2075K1 (398-9873A29)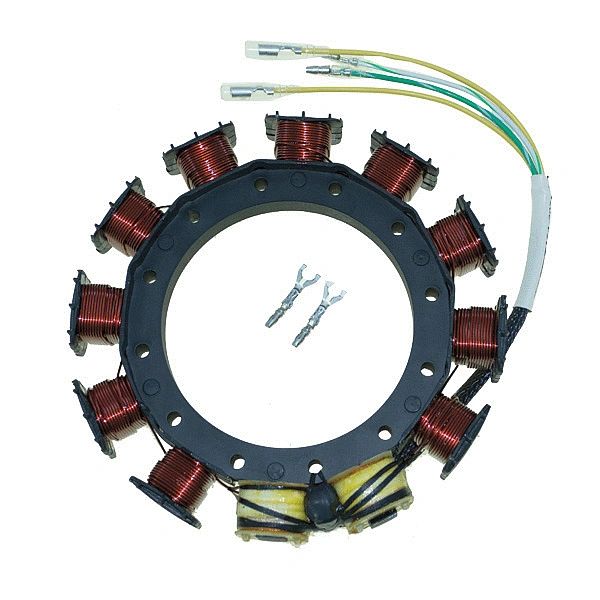 Mercury 1995-2005 ( 30 & 40HP - 2 Cyl.) 1996-2005 (40,50,55 & 60HP - 3 Cyl.) Stator - 9 Amp 174-2075K1 (398-9873A29)
Price excludes VAT

Mercury Stator - 9 Amp
Fits: 1995-2005 ( 30 & 40HP - 2 Cyl.) 1996-2005 (40,50,55 & 60HP - 3 Cyl.) w/ CDM Modules

Replaces the following parts:
398-832074A5
398-832074A6
398-832074A11
398-832075A13
398-832075A14
398-832075A21
398-9873A13
398-9873A18
398-9873A29
It is recommended that these stators be used with CDM Module systems only.
This stator is to be used as a replacement for the "RED" Mercury 9 Amp stators. It is NOT a kit designed to replace the 398-5454, 398-8778 or 398-9710 series stators. If this stator is used with the 332-7778, 332-5772, 18495 or 19052 series switch boxes without the adapter module, the voltage generated by the high voltage coils will destroy the switch boxes.