Evinrude E-TEC and FICHT Outboard Diagnostic Software 531-0118B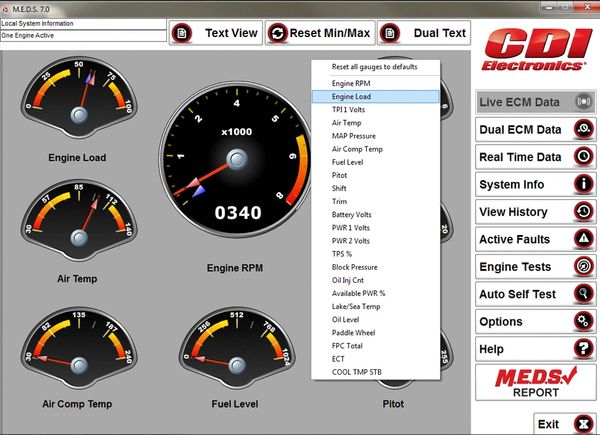 Evinrude E-TEC and FICHT Outboard Diagnostic Software 531-0118B
Price excludes VAT

Marine Engine Diagnostic Software for BRP Evinrude Johnson ETEC and FICHT Engines.

To better serve the marine service industry, CDI Electronics introduces a marine engine diagnostic software package to assist you in analysing the following engines:
 

BRP (Johnson/Evinrude)



 

Purchased Alone:

 531-0118B                                                                           

As an Add-on/Upgrade:

 531-0119B  

 Johnson/Evinrude Ficht & ETEC

Years

 Ficht Air cooled EMM                                                                                                          

  1997-98   


 Ficht Water Cooled EMM

1999-07

 ETEC Water Cooled EMM

2004-18





Software operates on any PC/ laptop running Windows 7 or higher as well as any tablet running Windows 8.1 or Windows 10 with a USB port, letting you choose what works best for you.
Minimum computer requirements Intel Pentium 2Ghz and 500MB of free space needed to operate the software on any laptop.
Please Note: Tablets running Windows RT will not run M.E.D.S
Live '3D Digital Dashboard' for easy viewing of real engine data.
Special test functions and output load test features.
Print engine test results for customer database files.
Interface and cables included.
1 year warranty on test cables.